WHAT WE DO
Organize! Organize! Organize!
Ugnayan has a simple three part principle of educate (workshops, discussion sessions, film screenings, cultural events), organize (through base building, committee system, leadership retreats, skills sharing) and mobilize (through campaigns, events and activities). Ugnayan consciously organizes a membership base composed of the most marginalized sectors of society — especially im/migrant, women, and LGBTQ youth — who intimately understand systemic exploitation and oppression. Our programs are at the intersection of issues faced by our membership in relation to class, race, gender, sexuality, citizenship status and the like. While addressing immediate concerns, we also tackle the root causes of our problems and provide a long-term perspective to advancing genuine, full liberation of all oppressed people.
We outreach to Filipino American youth and provide spaces where we can gather, build, and learn from one another through cultural shows, open house meetings, special events and more. Ugnayan believes in building a base of the most affected Filipino youth, building collective leadership and exercising power towards effecting meaningful social change based on justice.
Mass Campaigns

We mobilize around local and international issues that directly and indirectly affect the Filipino American youth such as the unpaid wages of local youth workers, issues on unjust detention and deportation of undocumented immigrants, US war on terror, US intervention in the Philippines, and more. A recently completed successful campaign was the Justice for Adriane Campaign — retrieving stolen wages a young Filipina worker who was unjustly treated by the owners of a Filipino restaurant in Queens. For three years, Adriane was paid $3/hour, had no overtime pay, worked long hours, and her salary was withheld for 6 months. The Justice for Adriane Campaign demands that her employers pay her unpaid wages, issue an apology letter, and respect the rights and dignity of all workers. Adriane received her court-awarded reward in April 2013.
In 2013, Ugnayan is taking the struggle for full rights and legalization to the next level. Since 2006, Ugnayan has been actively part of the call for comprehensive, just immigration reform. We work closely with the Immigrant Communities in Action, contributing to the grassroots movement to amplify the most marginalized sectors of the immigrant community. Ugnayan demands around immigration reform include:
Full legal, political and workers rights for all immigrants!
End of deportations and reunify immigrant families!
No to militarization of the border!
No program of second-class guest workers!
No onerous fines and waiting periods for legalization!

Education for Action

We conduct workshops to challenge the systemic erasure of our true history as a people, re-examine our community's experiences in the US, and decolonize our minds. This includes: Philippines 101, a four-part workshop series about the Filipino people's history of migration to the US, history and root causes of poverty in the Philippines, and forms of resistance; Filipino Youth and Systemic Racism, a two-part workshop series about how systemic racism affects the Filipino American youth personally and collectively, its historical roots, and how we can combat it; and workshops on Filipino History of Migration, Step-by-Step Organizing, and more.

Basic Sector Integration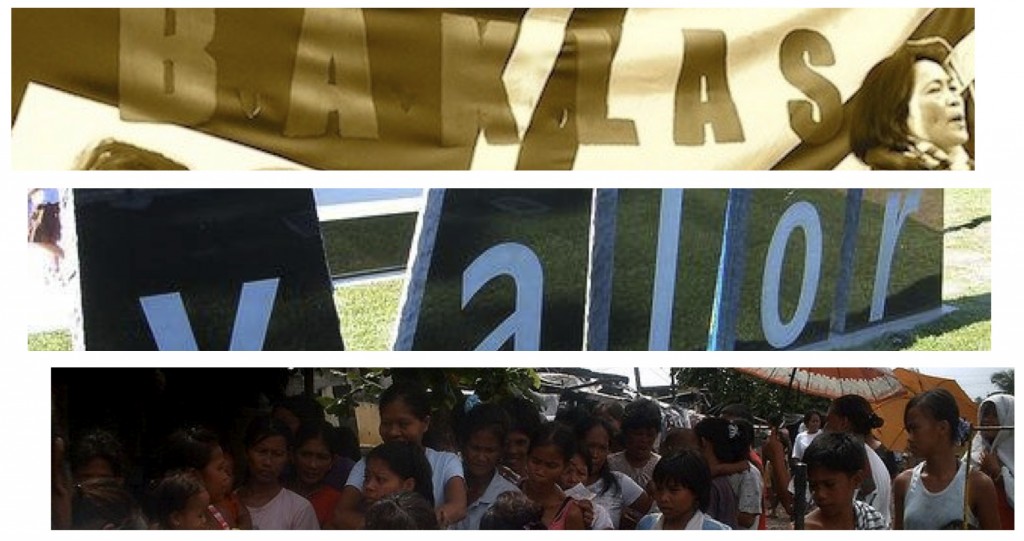 While addressing our concerns as youth, we aim to anchor ourselves in the larger Filipino American community, especially the domestic workers and low-wage workers. In partnership with Damayan Migrant Workers Association, we support and learn from/with the domestic workers how forced migration directly impacts our lives and our families. This includes attending DAMAYAN's house meetings, assisting on their research project of domestic workers' labor and migration, and more. We also support the Justice for Filipino American Veterans to reverse a history of injustice against Filipino World War II Veterans who have yet to be fully compensated and recognized for the service and sacrifice they provided more than than half a century ago. Ugnayan also mobilizes our local community to address the urgent issues of the Philippine homeland, including helping to launch a people-to-people relief effort in 2009 after Typhoon Ondoy and 2011 after Typon Sendong.
[/h4]